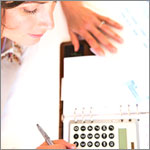 Based at Porvorim, Goa, Sharma Real Estate, a noteworthy Real Estate Agency, was founded in the year 2004. We have grown significantly by offering unparalleled realty services. We are serving clients by providing them premium services such as Construction Services and Property Documentation Services. Apart from this, we are also reputed Real Estate Consultant, Vastu Consultant, Interior Designer and Property Loan Consultant in the market. Whether it is residential, commercial or industrial establishments, we have solutions for all. We bring changes in life of the clients by catering to their needs in a time-saving and convenient manner.

With perseverance and insightful guidance of Mr. Neeraj Sharma, CEO of the company, the company has sailed across tough winds and has survived and grown exponentially by meeting high expectations of the clients through integrity and transparent practices. We are a team of professionals that has technical know-how as well as immense experience in Real Estate Sector.

Not only this, we have done a huge investment in upgrading our infrastructure so that we can serve as an excellent resource to our clients. Before taking up any project, we assess, analyze and comprehensively understand the requirements of the clients. Our well-organized and planned approach helps us to easily meet deadlines within acceptable budget.